Following Noahs' lead, I thought I'd provide an introduction of sorts.
I am the one who cobbled all of us together, so some of this may be redundant. However, I know some of you more than others.
- My last name is spelled PRZYBYLSKI. It is pronounced SHA-Bil-Ski, believe it or not. It's a common name among American Poles, specifically in the Milwuakee, where my parents grew up.
- I've been interested in comics and art for forever. I decided long ago that I'd dedicate myself to being a part of that world in some form. Though I do draw and make comics, I'm not sure that's what I'll end up doing- I am not as good at it as I should be ( or anyone should be if they want to be published in some form) . I have an interest in writing fiction, screenplays, criticism and all that.
As you can glean, the whole comics/art thing is a constant source of confusion for me. I tend to change directions mid-stream; One day I'll decide I should dedicate myself to a realistic, classic drawing style and the next I've vowed never to make a representational drawing again. I envy those who seem to have a "natural", or unquestioned direction in art and comics.
I've been published in
ONE
fanzine.
I've made my own zines twice now, but only made a few copies. Most have been destroyed.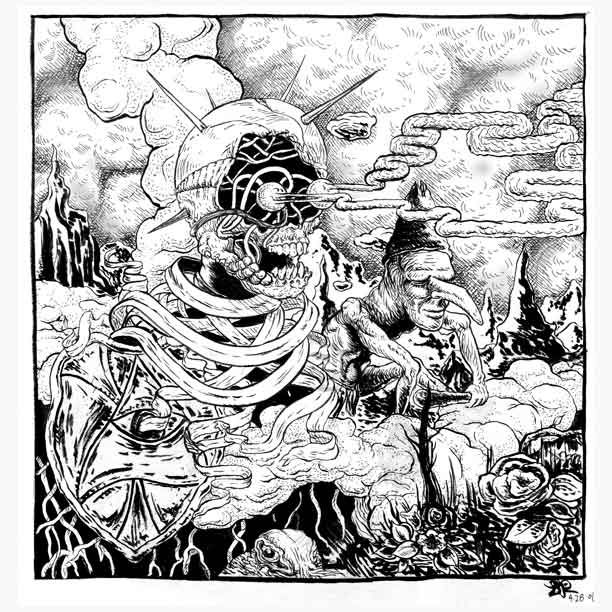 -this is one my best drawings, in my opinion.
-I'm 28 and just last week discovered the first grey hair on my head.
-I've lived with the same girlfriend for 5 years now, mostly in Mineapolis/St. Paul, save a year in Chicago, where I came very close to attempting to burn the entire city down.
-I'm an unrepentant fan of METAL; Death Metal, Black Metal, Classic, thrash, etc.Have been since I was 12. My favorite Metal band of all time is
The Mighty VOIVOD
.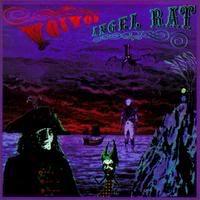 - I took a few college classes, but found the whole thing stifling. I have a deep-seated distrust for academics and whatever institution I've ever known.
-As such, I've worked a series of shitty jobs for my entire adult life. Mostly cooking in restaraunts. I spent some time in a great comics shop in MInneapolis and worked at the Art Institute of Chicago for a few months, where I decided Post-Modernism and the vast majority of Modern Art are complete scams and have nothing on pretty much everything pre-modern.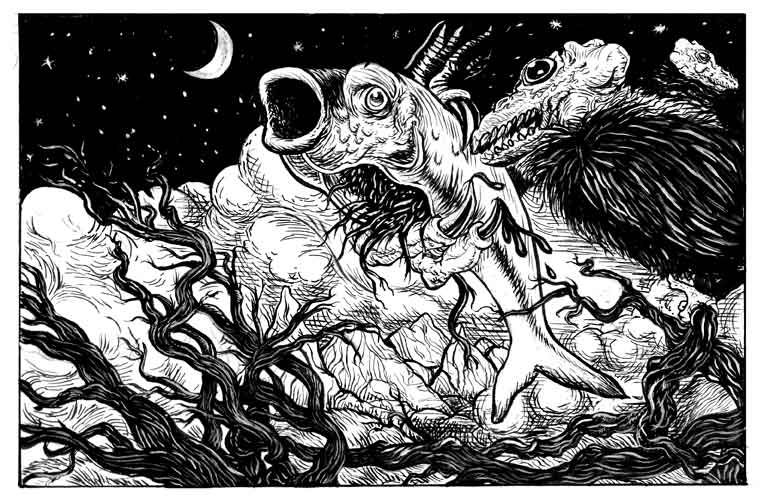 -Me hating modernism on paper..
- I used to tour with a friends' band. I was the 'merch' guy. It was fun, but I never have to go to another indie-rock show for the rest of my life.
-I'm interested in drawing phantastic material, but have very catholic tastes in what I read, watch and listen to.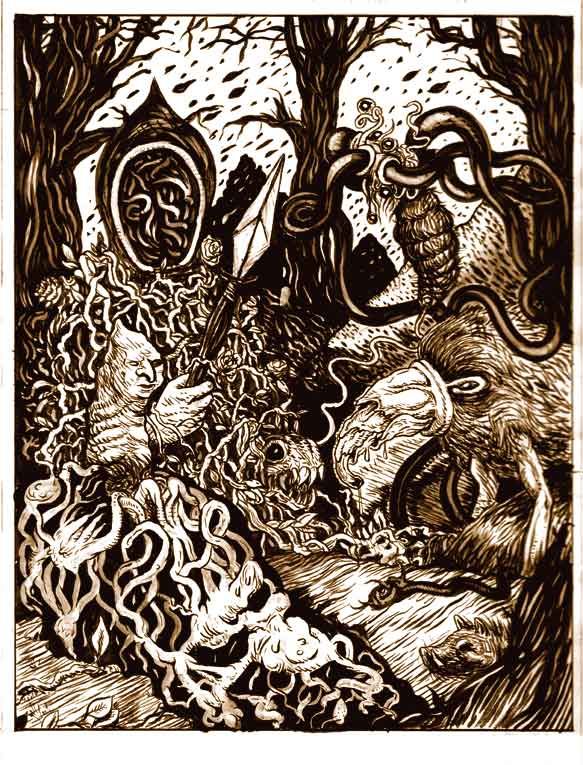 -I'm a huge fan of
Kenneth Smith
. and spend a great deal of on-line time participating in his email-network.
- My favorite film is Mike Lieghs' NAKED. That and A CLOCKWORK ORANGE.
-I'm a huge fan of Alex Jones and his
Prison Planet
sites. I'm planning on doing a series of posts that are related to what is called "conspiracy" subjects.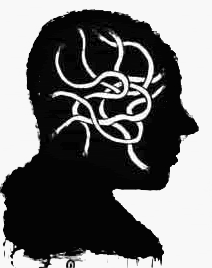 That's that.
Oh, and please, don't make me look like an ass by not doing something similar yourselves..