Was too busy to post yesterday; I think that's the first time I missed undeliberately (if that's a word....)
Anyway, the Grey Mouser is the other hero of Leiber's Nehwon stories. A Behemoth is a land whale, basically.
I did this one using both sharpie and ballpoint pen. As a result the dark/light value range is larger than I usually managed.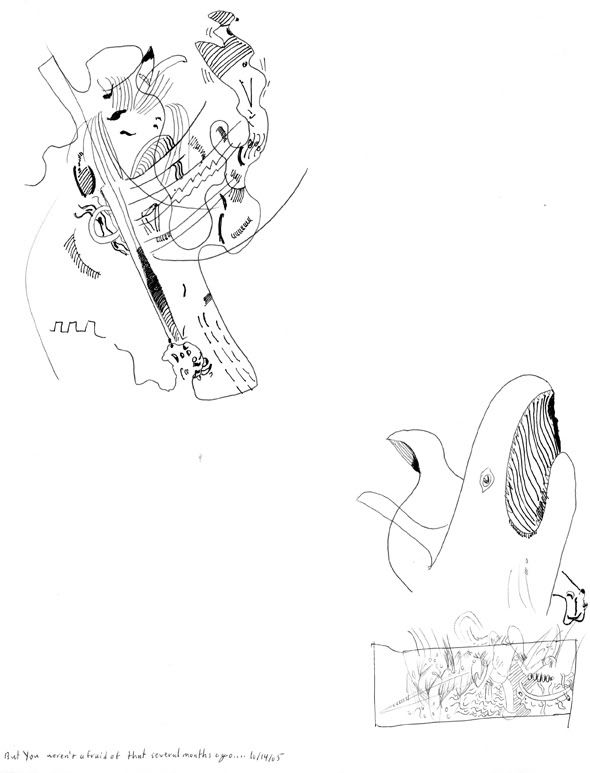 Text reads: "But you weren't afraid of that several months ago...."