I did these two the other day at my girlfriends' urging; Our walls are bare, you're an artist, right?
Yeah, I suppose I am.
-Click to enlarge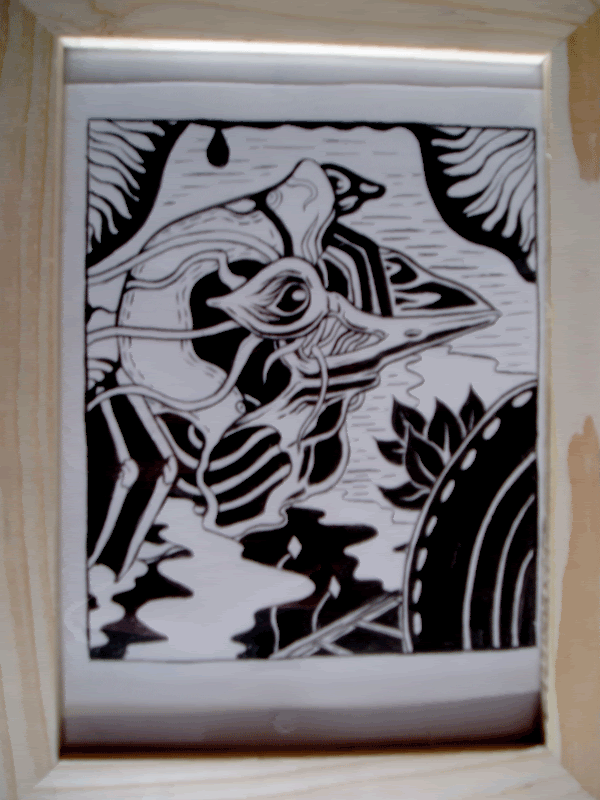 (This ones' a bit blurry, sorry..)
Too many years of comics and blogs and magazines; I don't ever think of making art to put on a wall. It's an alien concept.
Oh, yeah, I started a new blog for all of my political/social/ conspiracy ranting and raving. It'll hopefully be more fun than the title would make you think:
TERROR WIDOW
..