I posted some artwork over at the
Southern Lord
forums and got some responses pretty quickly, which is flattering. One guy wants art for a demo and another wants a poster for a Doom Metal show, this guy from Finland. I came up with some stuff for him to look at the other night:
-click to enlarge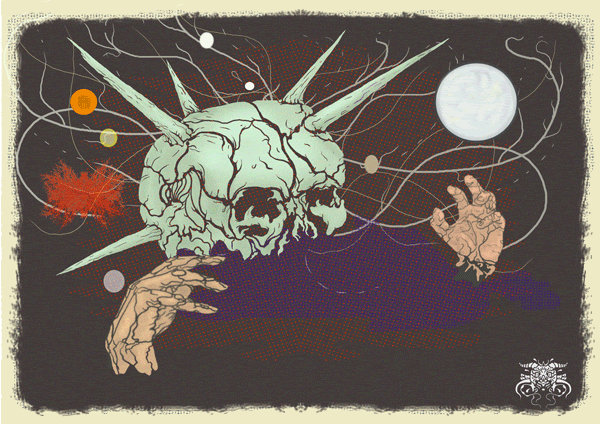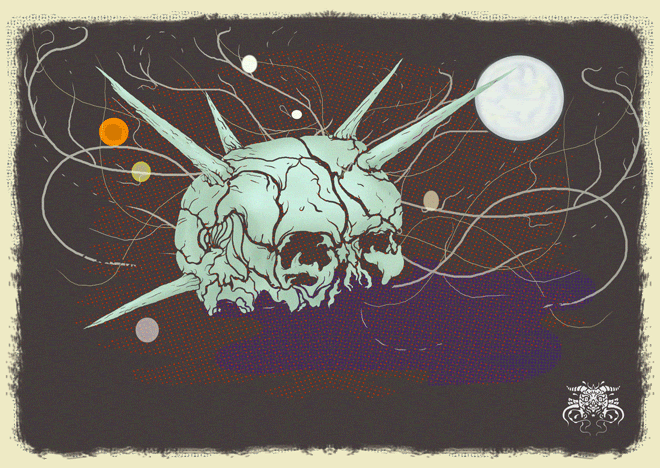 -With or without the hands?
I hope I left enough room for the guy to add type...
These are rough drafts, sorta. It's great working with the Wacom, being able to change anything at will.