A fragment from a work in progress.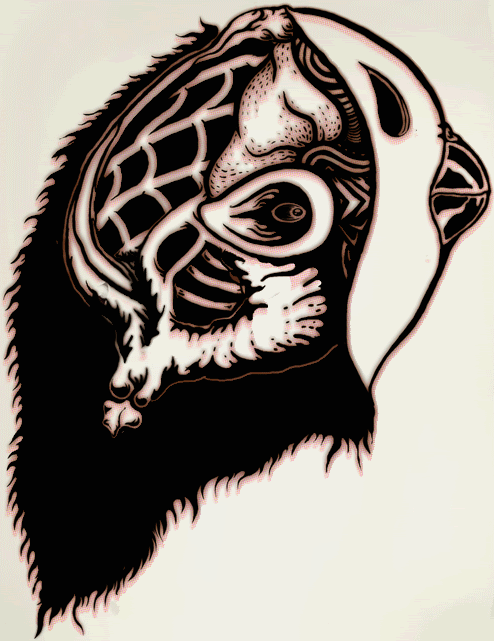 (Click to Enlarge)
These new WACOM pieces are taking a long time.
Unrelated: can anyone recommend a really good printer, suitable for printing off relativeley high-quality 'art' prints?
Oh,yeah.I'm back, sort of. Here's a bit I wrote about it on my "new"
blog
:
"I do this way too often. I know this and have known it for some time. I reach a seemingly interminable breaking point inspired by frustrations with my "artwork"; Why can't I get exactly what I'm after? Why do I come back to these same tired quirks? Is the subject matter adolescent? I could go on and on. And I do go on and on. Often. I go on until I reach the same conclusion that brings me back each time: I'mnot sure it's worth-while to care. I do "care", of course, but all this crap isn't my life- my life is what's going on on the periphery of the drawing table, away from the computer.
Does this make what I do a 'hobby'? Maybe.Not sure.
Maybe that's okay.
And so I'm starting over again. Until next time."
How do you guys feel about re-vamping EBD?