I always liked the Questing Beast. Oddly, they don't give any stats for it in Deities and Demigods; they just say it's impossible to catch. Oh well.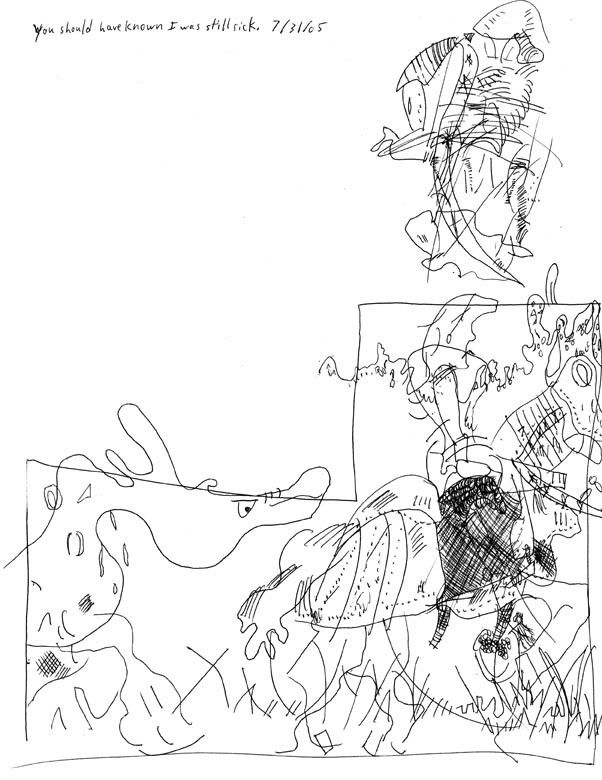 This is one of my favorites of the early ones I did, I think. The cross-hatching around his leg even looks vaguely competent. By my standards, anyway.
I think the quote refers to the fact that I thought Siah was better, and I gave him milk, and he threw up again, Making a mess, and also guilt.