Hisi is the god of evil; he sends into battle 1-10 evil heroes, which are also pictured (3 of them, this time round.) Ilmarinen is a hero; he's holding a mighty magical item, apparently.
The evil heroes are done relatively small and sketchy; I liked the way it turned out, and tried the style again in some later drawings.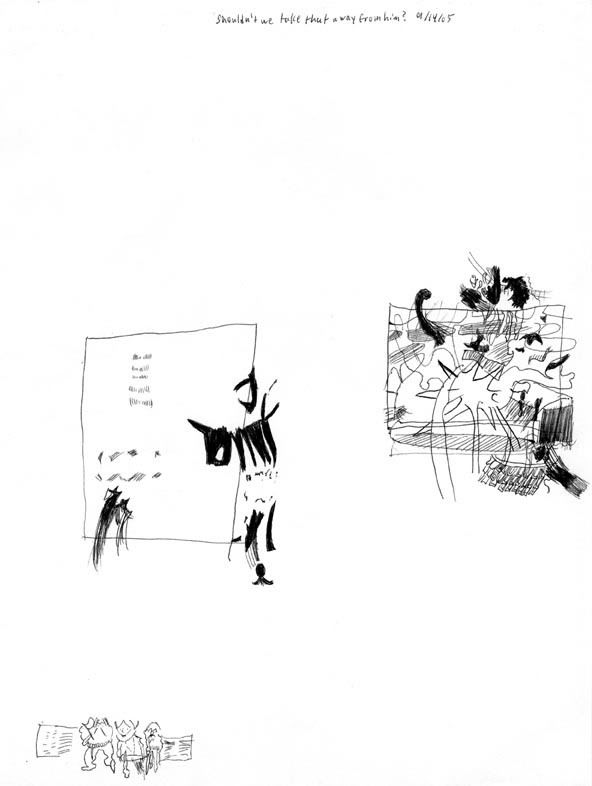 The text says, "Shouldn't we take that away from him?"