I thought I'd try something different and post screenshots to one of my favorite animated films which has been very inspiring to my own comic creations. I'm using a lot of these screenshots as direct inspiration for some panels in Hob Bob. I enjoy and am hoping to emulate the fantastic angular architectural scenery and the strange perspective of buildings seen throughout the film.
Here's a quote that sums up what the film is about. "Conceived in the late '40s by animator Paul Grimault and famed screenwriter Jacques Prévert, this was intended to be France's first full-length animated feature, but, due to budgetary problems, it was left incomplete until 1980. Today it's seen as having been highly influential on animation giants such as Hayao Miyazaki, and as proof that hand-drawn images deserve life after Pixar. A pompous, cross-eyed ruler--named "King Charles V + III = VIII + VIII = XVI"--is in love with a painting. The two-dimensional beauty, however, desires the dashing young chimney sweep in the frame next door. Drawn to one another, this pair decides to elope, stepping out of the paintings and into Grimault's endlessly bizarre castle/town. But a jealous portrait of the King gives chase, imprisoning the real King with a well-placed trap door. Grimault forsakes realism in favor of bold colors, disorienting shifts in scale and perspective, and a number of odd transformations (my favorite is when the King's throne becomes a carnival-style bumper car). Elevators look like beetles attached to telescoping cell phone antennas, buildings hang like barnacles from gargantuan Roman pillars," quote from
here.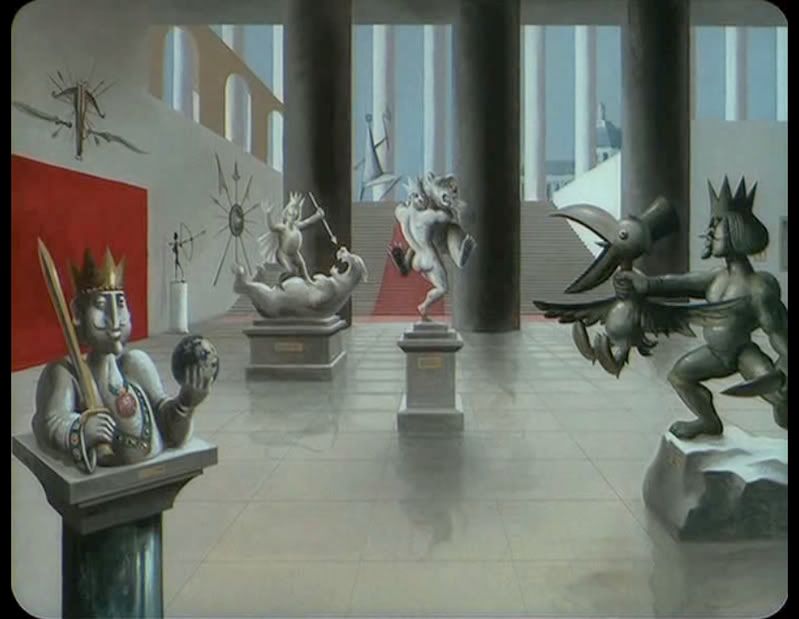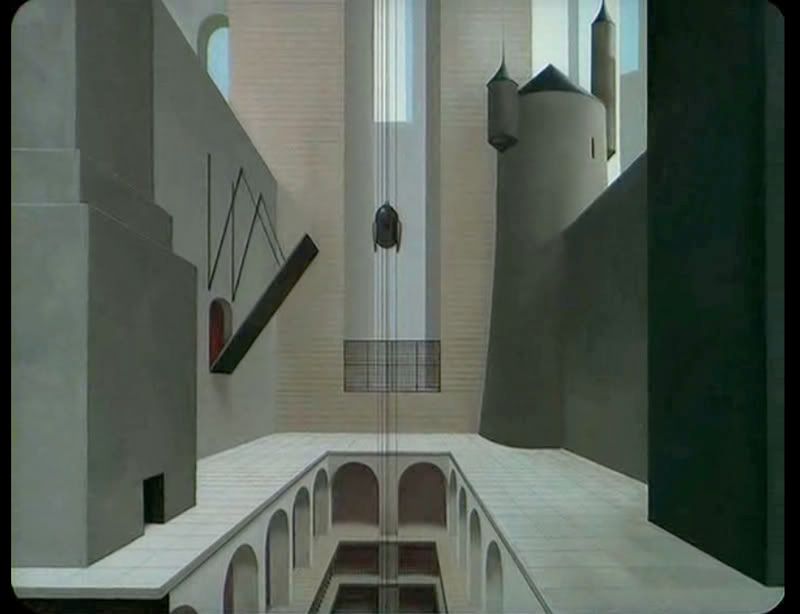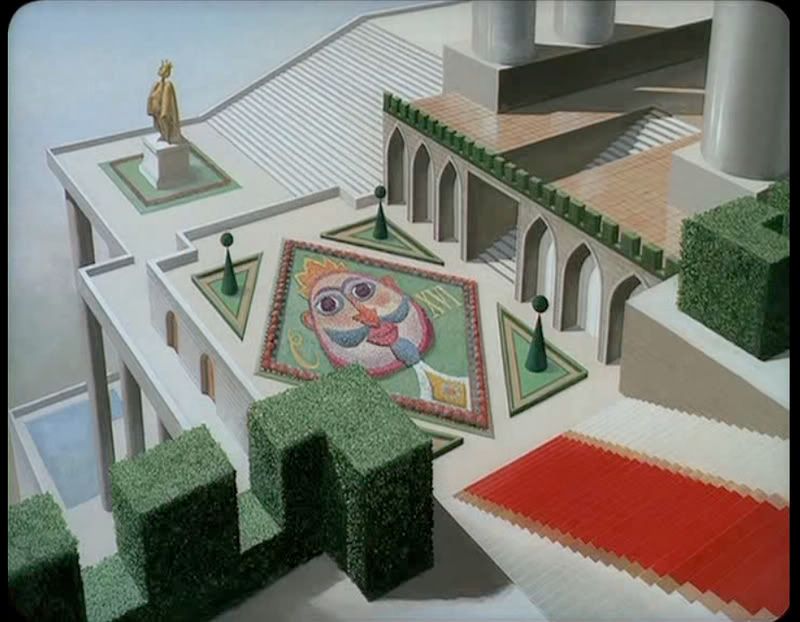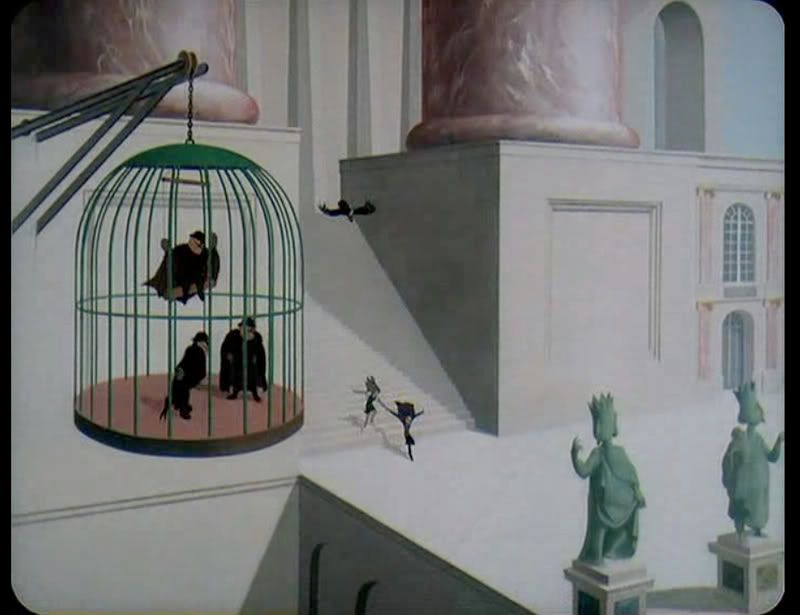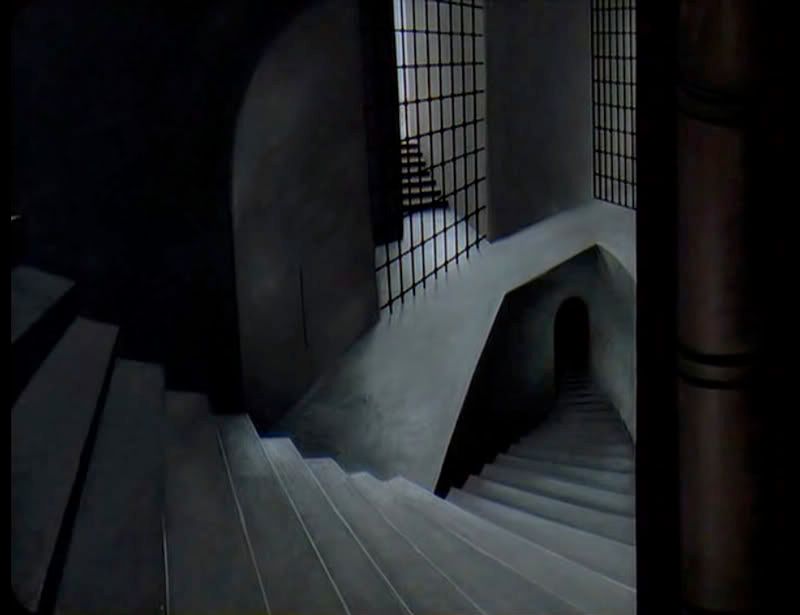 Here's 50 screenshots from the film...
1
-
2
-
3
-
4
-
5
-
6
-
7
-
8
-
9
-
10
-
11
-
12
-
13
-
14
-
15
-
16
-
17
-
18
-
19
-
20
-
21
-
22
-
23
-
24
-
25
-
26
-
27
-
28
-
29
-
30
-
31
-
32
-
33
-
34
-
35
-
36
-
37
-
38
-
39
-
40
-
41
-
42
-
43
-
44
-
45
-
46
-
47
-
48
-
49
-
50