Huan-Ti is yet another war god; this one in a chariot. Kuan Yin is the goddess of mercy and child-bearing. It actually sort of looks like I may be able to draw in this one. Sort of.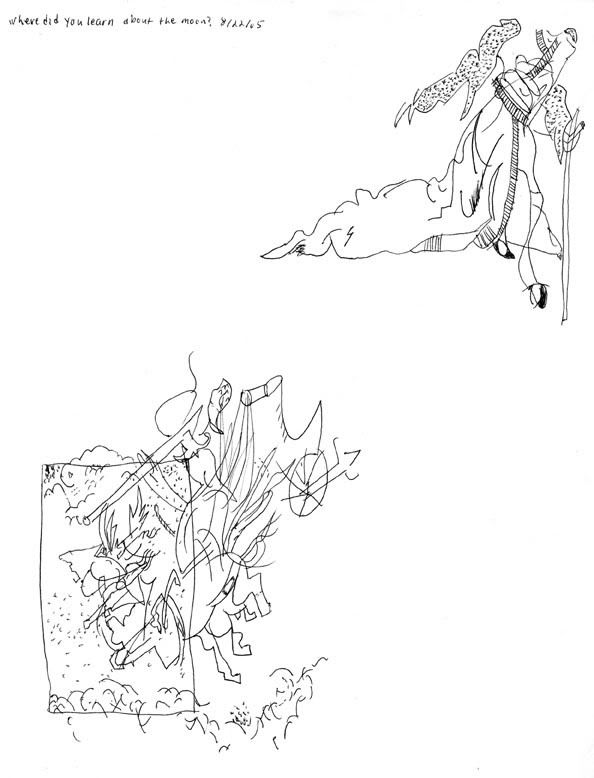 The text says, "Where did you learn about the moon?"
And this is the 100th post on the site, my counter tells me. How bout that?